I often get asked why Frankincense is the King of Oils and the answer is quite simple.
Frankincense has the power to work miracles in the body. The way it interacts with your cells and the benefits it brings is notably superior in its field.
What is Frankincense and how do you get the Oil?
Frankincense oil is derived from the Boswellia sacra tree and trees of a similar species.
As explained by doTERRA, the leader in pure, unadulterated essential oils:
"The Boswellia sacra is characterized by its thin and peeling bark, tangled branches, and clustered leaves at the end of the branches. The trunks of these trees often have more than one stem; however, some have only one trunk.
These trees can grow up to 8 meters and are commonly found growing on rocky slopes and southern coastal mountains.
The Boswellia sacra is native to Ethiopia, northern Somalia, south-western Oman, and southern Yemen.
One Boswellia sacra tree can produce a couple of pounds of resin each year.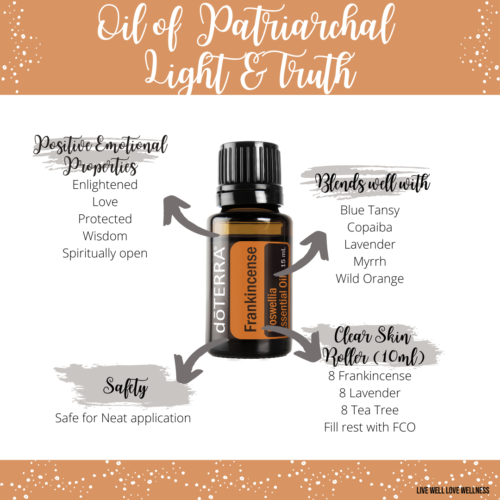 If Boswellia sacra trees are properly cared for, the tree can produce resin for hundreds of years.
Frankincense oil is produced from the resin of the Boswellia sacra tree.
The resin of a tree is a sap-like substance with a high viscosity.
For centuries, the resin of the tree has been obtained by slashing or making an incision into the tree, which then emits large amounts of resin. After the resin secretes from the tree, it is then scraped off or collected as it drips onto the ground.
When doTERRA obtains the resin from trees, the trees are carefully scored or "bled." From there, the resin is delicately distilled and essential oils are extracted.
Frankincense is the King of Oils for Good Reason
Renowned as one of the most prized and precious essential oils, Frankincense oil has extraordinary health benefits.*
In addition to its notoriety in the New Testament, the Babylonians and Assyrians would burn Frankincense in religious ceremonies and the ancient Egyptians used Frankincense resin for everything from perfume to salves for soothing skin.
This centuries-old knowledge contributes to the modern uses of Frankincense oil today.
Its soothing and beautifying properties are used to rejuvenate skin and help reduce the appearance of imperfections when applied topically.
As the king of oils, Frankincense is known to support healthy cellular, immune, nervous, and digestive function when used internally.*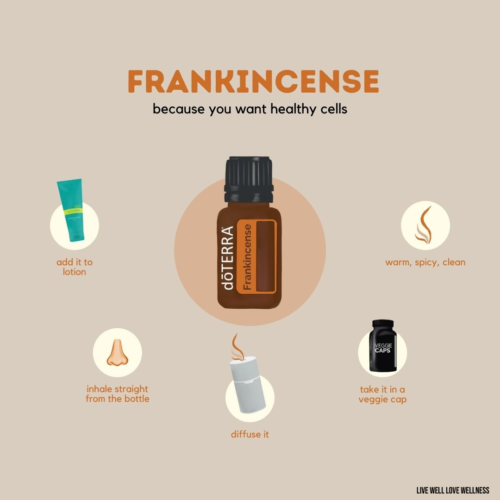 According to Emerge Integrative Wellness:
"Frankincense has earned its title as "The King of Oils" because of its versatility.
When used topically, frankincense touts powerful anti-aging properties. It promotes cellular function and the appearance of healthy-looking skin, evening out skin tone and minimizing blemishes."
Frankincense (King of Oils) Uses and Benefits
doTERRA is not shy in giving us the broad spectrum of benefits and uses for the King of Oils.
Frankincense is available in both a single oil 15ml bottle fantastic for diffusing, topical and internal use. A frankincense touch is also available already prediluted for easy use with children and convenience when on the run, the doTERRA Frankincense touch is perfect for all your topical application needs.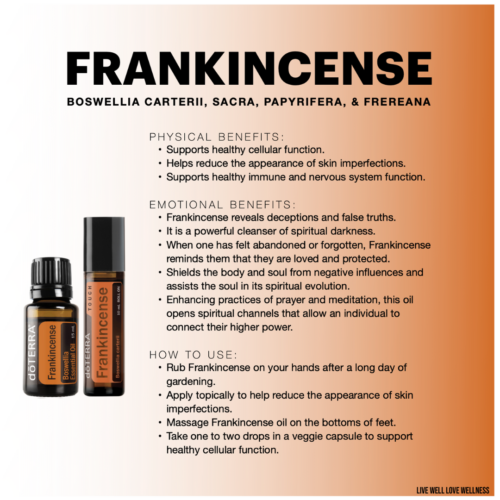 This is how they describe this precious oil:
Primary benefits:
Ingest to support healthy cellular function*
May provide a soothing aromatic experience
Helps reduce the appearance of skin imperfections when applied topically
Supports healthy immune and nervous system function when taken internally*
Primary Uses:
Rub Frankincense on your hands after a long day of gardening.
Apply topically to help reduce the appearance of skin imperfections.
Massage Frankincense oil on the bottoms of feet.
Take one to two drops in a veggie capsule to support healthy cellular function.*
More detailed benefits and uses: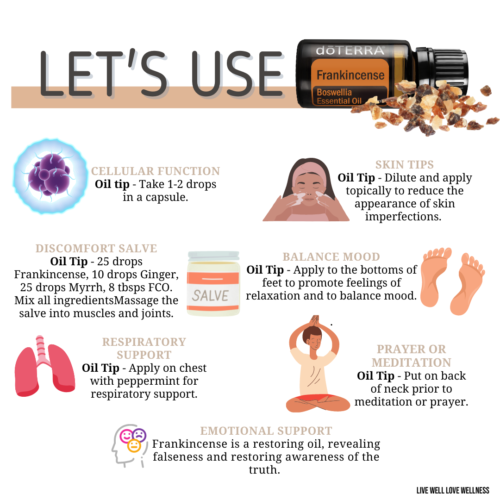 Expecting a baby? Frankincense oil is a great support for stretch marks and perineum care both before and during labour. Frankincense is gentle, yet supportive at the cellular level and wonderful for skin care.

Personal care is key and using products without chemicals is essential. Look out for the ingredients like parabens, parfum, fragrance, sodium lauryl sulphate, preservatives and the like as they contribute to ill health. Frankincense combines beautifully with other essential oils like lavender, bergamot, cypress, cedarwood, and arborvitae. Instead make your own easy and beautiful scented products such as body butter, sugar scrub or even a nice cologne for the man in your life.

What better way to start your day than with the relaxing fragrance of Frankincense essential oil? Whether you are a yoga enthusiast or a morning meditator, diffusing this essential oil during these experiences will aid you in focusing your intention for the day. The fragrances of Frankincense oil will also help bring added satisfaction, peace, relaxation, and even feelings of overall wellness to your morning routine. With its strong aromatic properties, Frankincense essential oil is essential in giving a positive and focused lift to the rest of your day.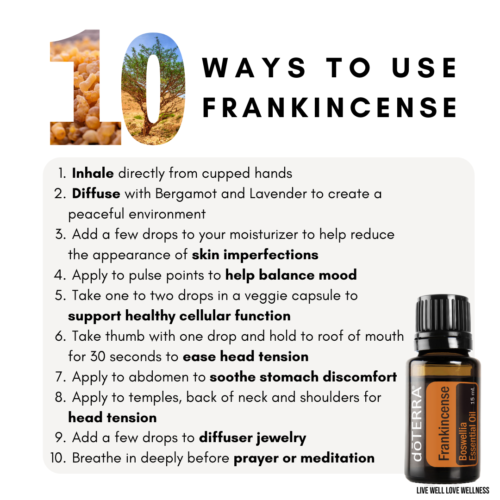 One of Frankincense's most powerful benefits is its ability to promote health, specifically cellular function.* Try taking this essential oil internally by adding one to two drops in a Veggie capsule. This natural supplement will help support healthy cellular function.* In fact, doTERRA has found Frankincense oil to be so beneficial in supporting cellular function that doTERRA uses it in their highest selling supplements—the doTERRA Lifelong Vitality Pack.*

Are your hands experiencing dryness from the winter air? Do you want to improve the look of your scaly hands? Frankincense can help! Whenever your hands are feeling or looking unmoisturized or marred by harsh weather, add a couple drops of Frankincense oil to the moisturizer of your choice to help hydrate and rejuvenate.

Wanting to care for your baby without compromising it's health? Looking for easy, natural options for teething, baby wipes, barrier cream, night-time massage, nappy rash and congestion support?

Busy Mum? Feeling stressed? It just so happens that Frankincense essential oil has a solution for that. Its chemical components result in an extremely powerful aroma that can help to dispel negative feelings—like stress. If you are feeling like the pressures of motherhood are weighing down your mood, apply Frankincense to the bottom of your feet. The soothing sensation and aroma will promote feelings of relaxation and a balanced mood. Use the king of oils in breathing and meditation practices. Don't let outside pressures get you down, use your essential oils to get you feeling upright and ready to take on the day ahead of you.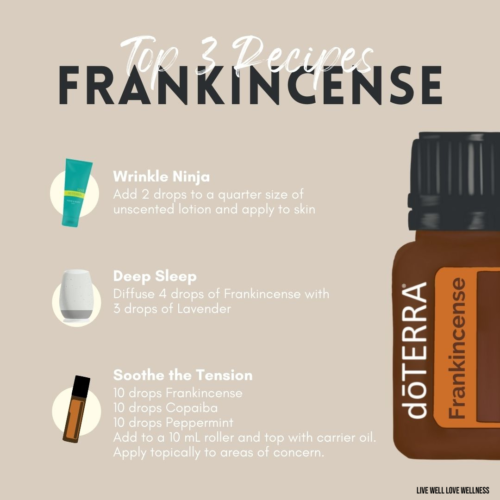 There is so much fun to be had outdoors! From running around in the grass to biking a dirt path, to planting some seasonal flowers, your hands and feet are constantly active, helping you make the best out of your outdoor adventures. But at the end of the day, feet and hands can get tired from all of that activity. Treat your hands and feet with a Frankincense oil massage that will have them feeling and looking rejuvenated for another active day outside. Add a couple drops to your feet and hands and massage the oil into your skin. This massage will give you a soothing and warming effect that your hands and feet won't want to miss out on.

Respiratory support is a must in every home and Frankincense has amazing powers to support the body when it needs it most. Utilising the king of oils with congestion or a tickle in the throat there are many ways you can lean on this oil. Wanting to support your kids in more way check out our complete kids recipe book for ongoing support and tips.

Seen a bit too much sun? Yet you are not keen to use chemicals to soothe it? Frankincense offers great soothing and rejuvinating properties for our skin. Our natural after sun cooling body spray is perfect for soothing hot, uncomfortable skin. Keep in the fridge and spray as often as needed.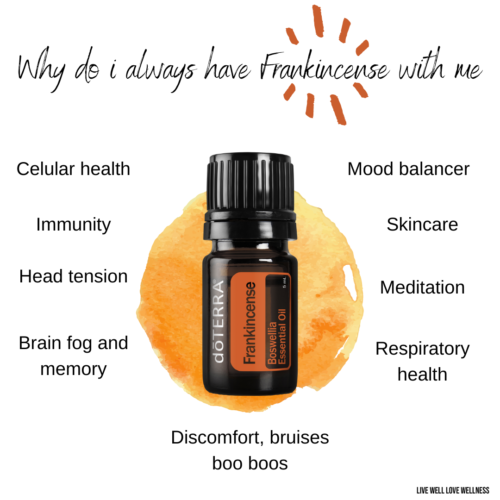 With so many benefits and uses, Frankincense essential oil has rightfully earned its title as the "king" of all essential oils. It's beautifying, aromatic, and health-promoting* properties are extremely powerful and can easily improve an everyday lifestyle. For anyone seeking a helpful essential oil tip, always remember, if in doubt, use Frankincense.
Chemistry of Frankincense Oil
Main Chemical Components: α-pinene, limonene, α-thujene
Frankincense oil contains a complex mixture of monoterpenes such as alpha-pinene, Limonene, alpha-Thujene, and beta-Pinene. This intricate mixture of components works together to make an oil with many uses and benefits. The unique chemical constituents contribute to Frankincense essential oil's renewing effects when applied topically and ability to support diverse cells in the body when taken internally.* The monoterpenes also contribute to the aromatic benefits of Frankincense essential oil, including its ability to promote relaxation and a sense of focus. To learn more about the chemical components found in Frankincense or other essential oils, visit the doTERRA Science Blog.
Where does the King of Oils come from?
doTERRA's Frankincense essential oil is a proprietary blend of four species of Frankincense resin sourced from northeast Africa and the Arabian peninsula: Boswellia carterii, Boswellia frereana, Boswellia papyrifera, and Boswellia sacra.
Different Frankincense species thrive in different environments and soil types.
For example, Boswellia carterii trees grow best in sandy soil, while Boswellia frereana trees grow best in dry, rocky terrain.
Boswellia frereana tends to produce the largest resins of the Boswellia species. doTERRA sources from multiple locations to provide our unique tested-grade, chemical profile blend of Boswellia oils and continues to explore opportunities to sustainably source Frankincense in other nearby regions.
This sourcing strategy ensures that the resins are harvested from those regions where each Boswellia species grows best, while helping to diversify supply pressure on any single Frankincense species.
Why I personally use Frankincense Daily without Negotiation
When I first was introduced to the King of Oils I was not necessarily taken by the smell, however as I started using the oil for it's well known benefits I quickly fell in love.
Frankincense is a very grounding and relaxing oil and brings so much joy to my life.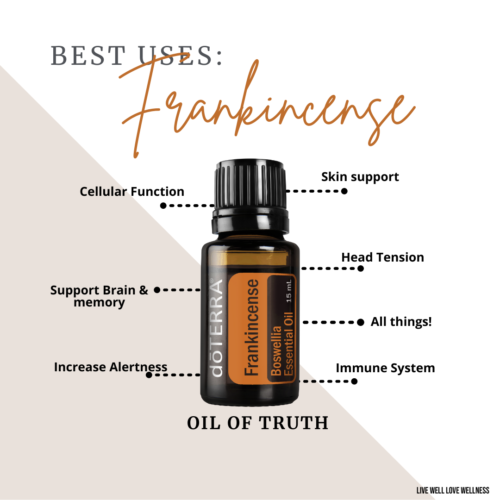 It features heavily in our proactive health protocol as it has an amazing ability to rejuvinate and repair cell health as well as cause cell apoctosis when the cell is not serving us anymore.
Understanding how frankincense communicates with our cells is intriguing and exciting.
It has an amazing ability to support relaxation and create a calm feeling and for this reason I use it before bed to support a restful nights slumber.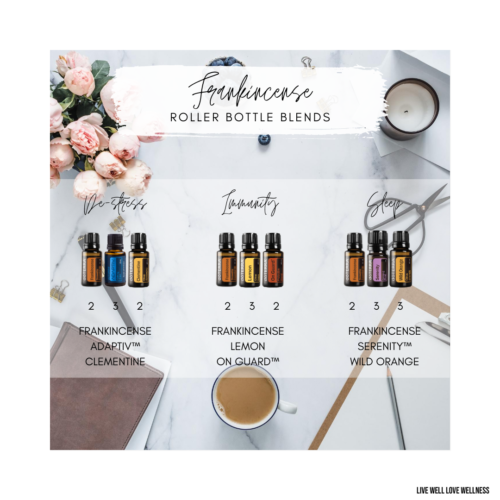 For this reason Frankincense is a non negotiable in our house for our families wellness. We use Frankincense daily on our skin as it has incredible anti-aging benefits and has transformed the look and feel of my skin.
I couple it with a drop of Lavender Essential Oil and Yarrow Pom Essential Oil in Fractionated Coconut OIl (FCO) and massage into skin. This is a beautiful face serum that has transformed the look and feel of my skin.
The kids love to make room sprays which add a beautiful aroma to their special space during the day or before they go to bed at night.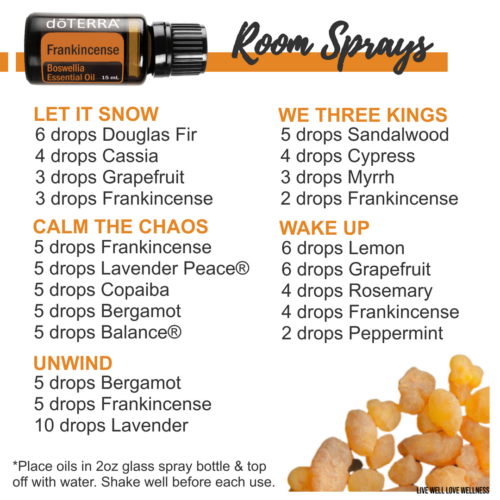 The King of Oils is also a very calming oil and is great to use for emotional support such as stress and overwhelm.
We love to add Frankincense to our roller blends and diffuser blends for the emotional comfort they bring us.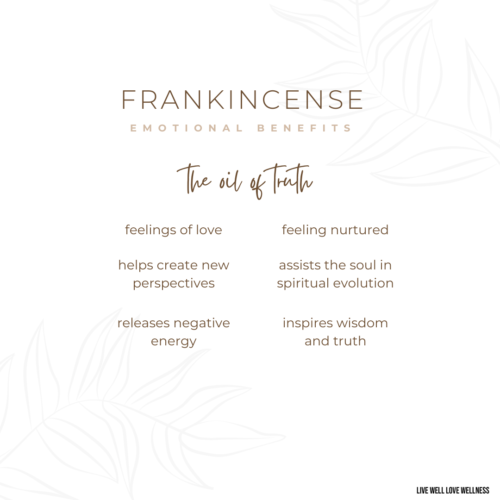 I personally take a drop or two of Frankincense under the tongue daily for its physical and emotional benefits.
Diffusing the King of Oils
Diffusing Frankincense is a wonderful way to reap the incredible benefits this essential oil has to offer. We use it all the time and there are some great blends that you can try too: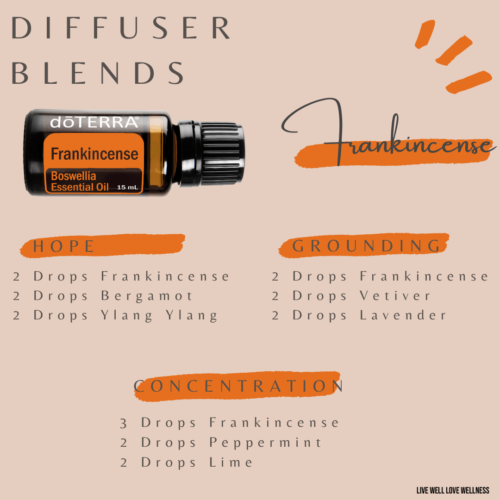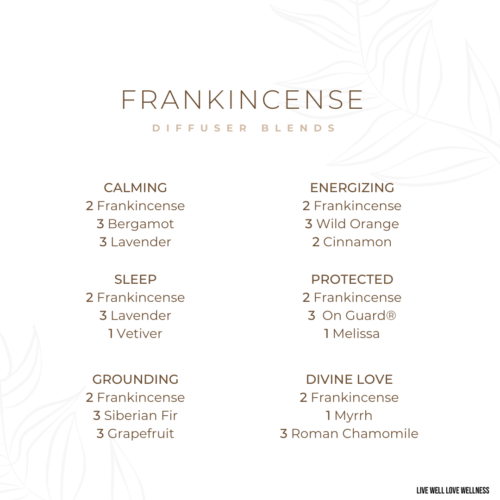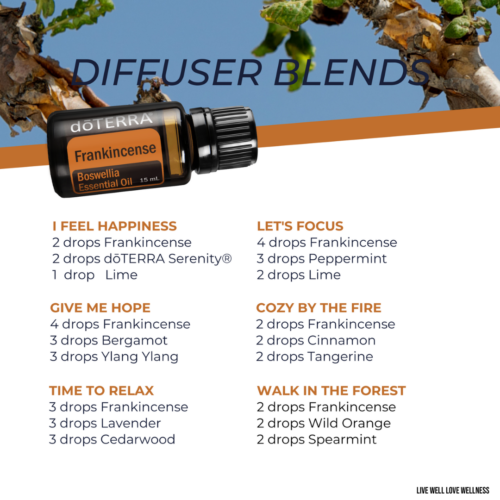 Is Frankincense Safe for Pets
When using essential oils with pets there are a few things to be mindful of:
The quality of the oils you choose
The type of oil you choose
How much oil you use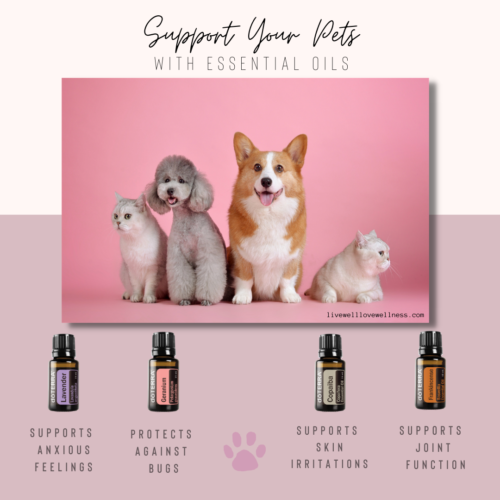 Is Frankincense Safe for Dogs
Frankincense is classified safe for dogs if you use an unadulterated (we use doTERRA) Frankincense oil meaning it contains no synthetics. Frankincense is quite a gentle oil and for this reason is also a popular choice for babies.
Frankincense offers support for dogs at the cellular level.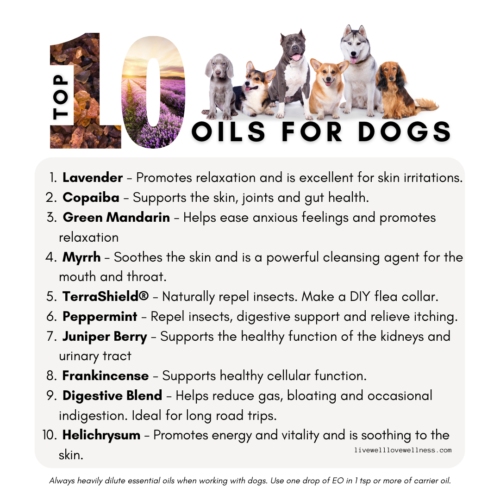 Frankincense is also a great support for the integumentary system, and musculoskeletal system in dogs and also the immune system like it supports us as humans.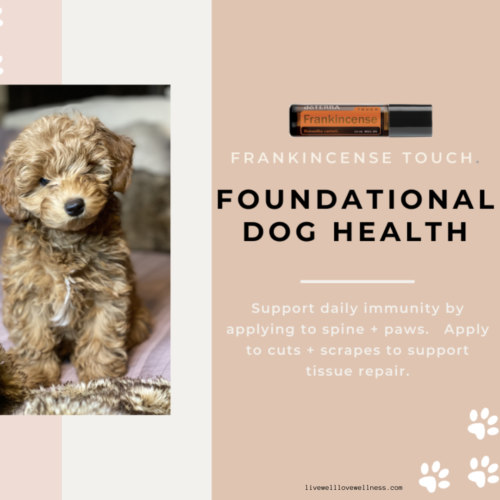 Is Frankincense Safe for Cats?
As for dogs Frankincense is classified safe for cats if you use an unadulterated (we use doTERRA) Frankincense oil meaning it contains no synthetics.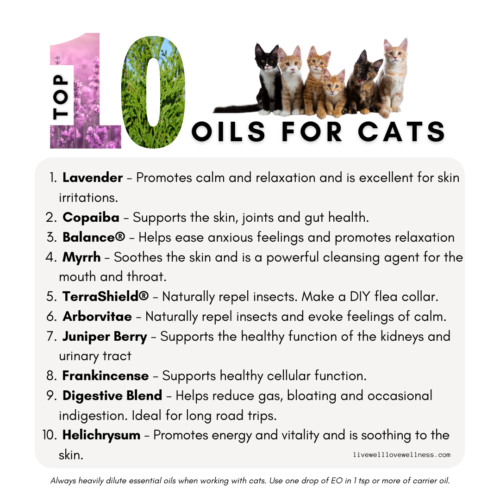 Frankincense can support your cat in many ways including cellular health and immune support.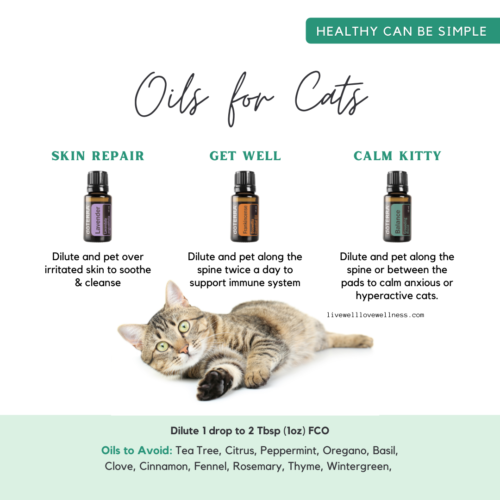 Frankincense also has amazing anti-inflammatory properties and so offers great support for aches and discomfort.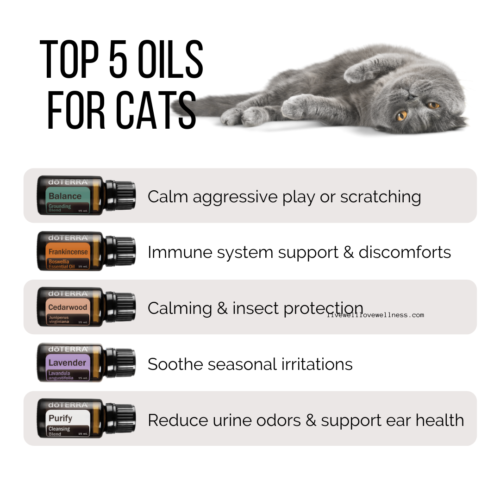 According to meowpassion.com
"Frankincense oil has been used widely on animals, has a wide margin of safety, and can even be applied on newborn kittens. It can be used for small and big cats, and can be applied topically, aromatically, or internally. The oil plays the role of an enhancer, and can be combined with other essential oils such as Myrrh or Lavender.
Frankincense oil is helpful:
for post-surgery recovery;
for relaxation, to help with negative feelings;
to promote a healthy nervous system;
to maintain healthy skin."
Why I choose to support my Family with Natural Products over Chemical based Products
As a chemical scientist I have always been interested in how chemicals affect our body and what side effects or responses our body can have when heavy metals and toxic chemicals are at play. I know now the detrimental effects of harsh chemicals on the body including cancer, auto-immune, respiratory issues, immune issues, skin problems, gut problems and the list goes on. For this reason I am prepared to do whatever it takes to stay clear of chemical based products.
The concept of 'fix' a problem with harsh chemicals has always boggled me. Especially when we have a myriad of proven, ancient remedies at our fingertips that have worked for centuries.
Going back to nature is what we all need to do. Everything we need is already available to us.
So our medicine cabinet is complete with pure, third party, tested, transparent essential oils, along with other plant based remedies that support vitality, health and overall wellness for our family.
Why I choose doTERRA for my Essential Oils
There are so many different brands of essential oils that you can purchase in the world today, however many, as high as 95% of essential oils on the market are altered in some way.
If we choose an essential oil that has been altered or tampered with, it can actually affect the beneficial properties of the oil. For this reason the essential oil will not do what we want it to do in our body.
You are sacrificing so much when you choose a cheap, inferior brand that alters its pure oil for profit. As you can see, it is so essential that you choose a pure essential oil.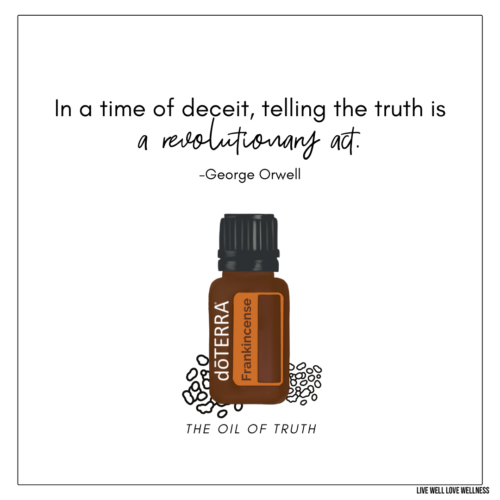 Personally I use DoTERRA essential oils as already discussed for good reason plus they are a fantastic, honourable company that does not discriminate.
They are one of the top quality brands worldwide. Their oils are unadulterated, meaning they are 100% pure essential oils (in true terms) and are also tested by third parties.
The testing process is very transparent and you can even check up on every single essential oil that you purchase for the makeup and composition. You can do this by going to the Source to You website.
Every batch of oil is tested for any adulteration and the results of each oil are provided on a pdf document. This process gives customers confidence and reassurance that DoTERRA is providing us with top quality products which are so essential for good health.
How to get your own Frankincense Essential Oil
If you would like to purchase the King of Oils you can do so here..
OR you can start with a wholesale account and save 25%.
A wholesale account gives you access to DoTERRA's essential oils at 25% off retail price.
All you have to do is set up your own DoTERRA wholesale account and choose which oils you would like to purchase.
There are also amazing starter kits available with bulk discount prices. The starter kits are amazing value and also waive the membership fee of $35.
This alone makes them a very valuable and affordable way to purchase top quality essential oils.
Click below to access the wholesale essential oil account perks and learn how to take advantage of the wholesale essential oil pricing today.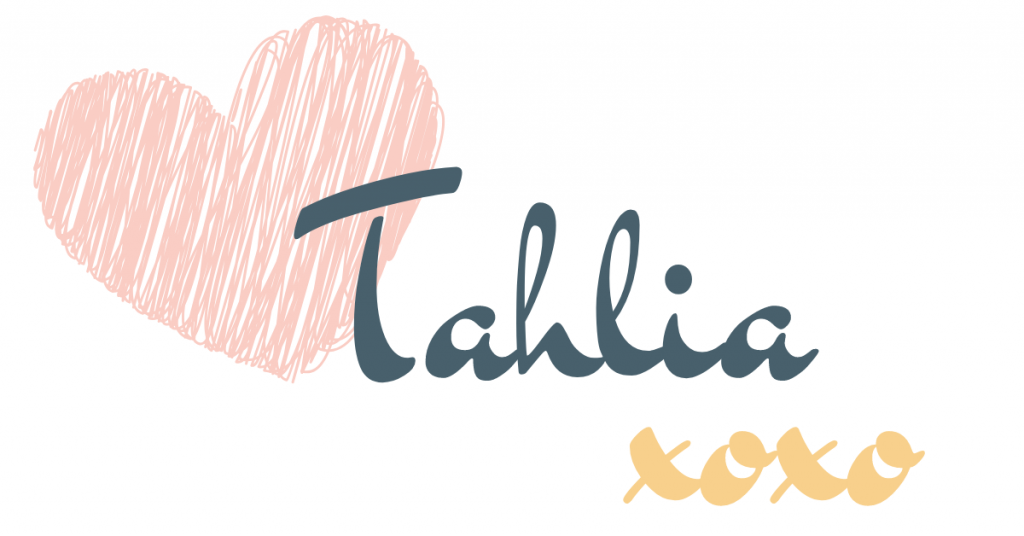 *These statements have not been evaluated by the Food and Drug Administration. This product is not intended to diagnose, treat, cure, or prevent any disease.