doTERRA Australia also known as doTERRA au brings you the most incredible essential oils available on the planet today.
Some of our favourite well known aromas are sourced from Australia and offer amazing benefits.
doTERRA Australia (doTERRA au) is the Australia branch of doTERRA Essential Oils founded by 7 incredible entrepreneurs based in Utah, USA.
Founded in 2008, doTERRA was built on the mission of sharing essential oils with the world.
Having seen for themselves the incredible benefits that can be had from using these precious resources, a group of health-care and business professionals set out to make this mission a reality.
They formed a company and named it doTERRA, a Latin derivative meaning "Gift of the Earth."
doTERRA Australia Initiatives
doTERRA Australia has it's head office based in Melbourne and warehouses in Melbourne and Perth.
You can however access essential oils all over Australia and they will be shipped from either of the doTERRA Melbourne or doTERRA Perth warehouses.
For example essential oils Brisbane, essential oils Sydney, essential oils Tasmania, essential oils Canberra and essential oils Adelaide will most likely be sourced form the doETRRA Melbourne warehouse.
Essential oils Darwin and essential oils Perth will be served by the doTERRA Perth warehouse.
doTERRA Australia is unique in that it carries essential oils and other product that are specific to the Australian market and supports industry and communities local to the nation.
Australia also proudly has its own Healing Hands Foundation which supports communities and groups around the country in philanthropic projects to lift and support those that need it most.
doTERRA Australia taps into the global Loyalty Rewards Program and Co-impact Sourcing Initiatives and Trips however it does run its own leadership, convention and business events.
Essential Oils from Australia
Australia proudly brings the world wide doTERRA community two amazing oils, tea tree and eucalyptus.
Renowned for it cleansing and antiseptic properties tea tree (melaleuca) is loved by all and is one of the doTERRA top 10 oils and features in many of the doTERRA starter packs.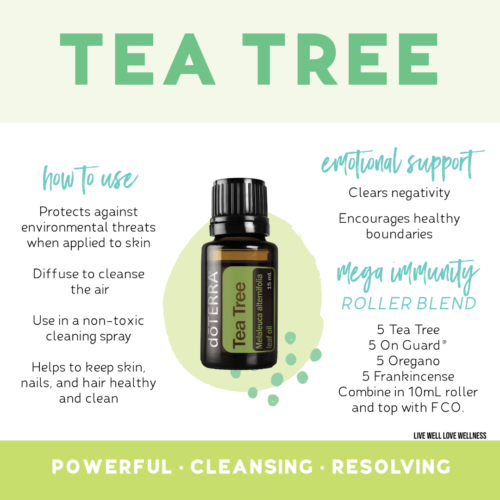 Eucalyptus essential oil comes from the much beloved eucalyptus tress in Australia. Those trees that you will often find the gorgeous koala sleeping in.
Eucalyptus offers many amazing benefits from respiratory to cleansing. It is a favorite of ours in the diffuser, massaged on the children's chest, added to a vapor rub or even a steam bath to help open up those airways.
Eucalyptus is featured in the much loved Easy Air / Breathe blend and also our favourite soothing respiratory drops.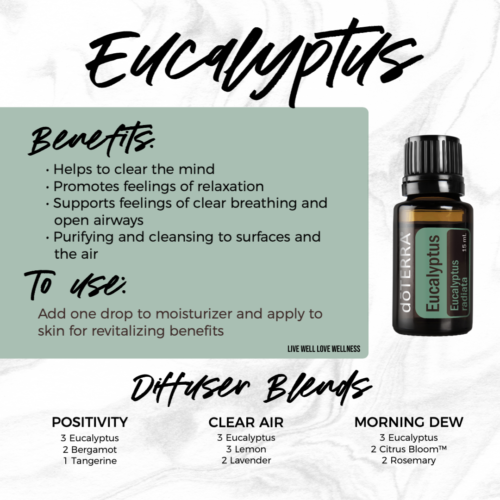 Australia has also created a local, uniquely specific essential oil called lemon myrtle.
Lemon Myrtle is native to Australia, it has long been used by Aboriginal and Torres Straight Islander people as part of their diet.
Lemon Myrtle essential oil is distilled from the citrus scented leaves of the subtropical lemon myrtle plant.
Lemon Myrtle essential oil has a calming and relaxing aroma.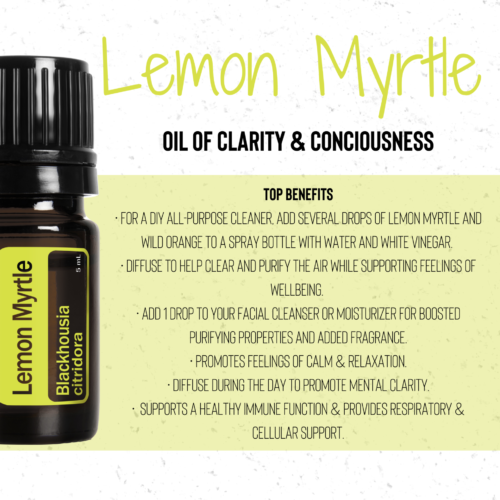 With such a refreshing and cleansing aroma and so many benefits lemon myrtle is a true favourite. The use of lemon myrtle are also extensive, here are 10 ways you can start to use the oil.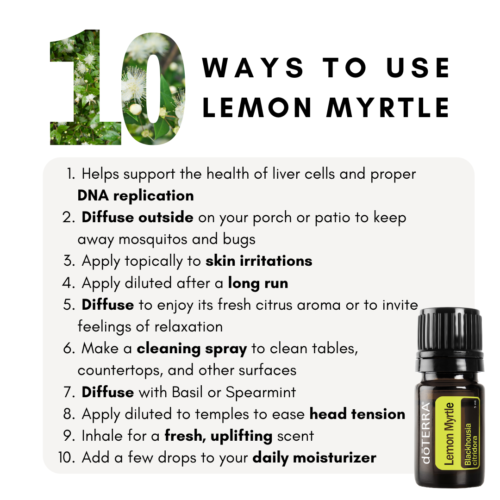 doTERRA Australia Starter Packs
doTERRA Australia offer many great starter packs that bring immense value plus waive the membership fee foe a wholesale account. They are by far the best place to start and in many cases the doTERRA starter packs offer the doTERRA Top 10 Oils unless specific needs are prioritised then the Emotional Wellness Starter Pack, Active Sports Wellness Box, Bedtime Bliss Wellness Box or Seasonal Essentials Wellness Box are better suited.
If you are unsure what doTERRA starter pack best suits you, feel free to take our STARTER PACK QUIZ to identify the most appropriate starter pack for you.
Home Essentials Kit doTERRA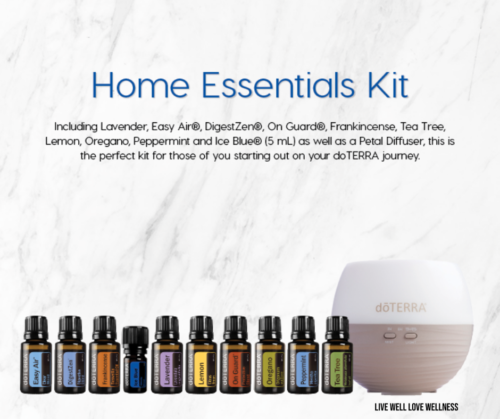 The Home Essentials Kit doTERRA is by far the most popular doTERRA starter pack available. It offers so much versatility through it's diverse range of oils and caters for any family wanting a better way of life.
The Home Essentials Kit doTERRA offers the doTERRA Top 10 Oils that allows any family to get off to a great start with all things no tox.
I personally started with the Home Essentials Kit doTERRA as it offered me:
a natural medicine cabinet,
oils to help me transform my cleaning regimes,
support my skin,
help my baby sleep and nourish it's precious skin,
make my own deodorant and toothpaste and cleanse my face,
help with bites and burns and after sun care,
make natural sunscreen and surface sprays,
make washing detergent; and
natural fabric softener.
All the empowerment in just one pack.
doTERRA Australia Price List
All doTERRA Australia products are in Australian dollars. Here is the doTERRA Australia Price List you can access and save the link for future reference.
You can also access the doTERRA Australia brochures including the Product Guide and Product Guide Book.
doTERRA products only available from the US can be purchased through your doTERRA Australia account however prices differ and there are taxes due.
doTERRA Australia Contact
If you are looking for a doTERRA Australia contact feel free to reach out to Tahlia at hello@livewelllovewellness.com and I can help you out in whatever your needs may be.
You can also call doTERRA Australia customer service on 02 9015 5080 for any enquiries as a doTERRA customer.
If you are not a doTERRA customer and would like to be please contact Tahlia as above or become a customer by following the prompts here. Tahlia will then get in touch with you once she is notified that you have joined.
Join doTERRA
Whereever you live in the world you can access doTERRA's products.
You can join doTERRA Australia and New Zealand, doTERRA US, doTERRA Europe, many Asia Pacific countries and the list goes on. New markets are opening up all the time.
To join doTERRA as a wholesale customer and receive 25% off the products moving forward just access our wholesale customer area and we will guide you the rest of the way,
If you are unsure of which starter pack you would like to open your account with have a look here.
doTERRA Australia Login
When you become a customer of doTERRA's you receive an ID and password which you use to login to your doTERRA account.
Your ID and password with be created when joining doTERRA and creating your wholesale account which gives you 25% off the products.
To login to your doTERRA account click here.
If you have any issues logging in your can contact member services on 02 9015 5080 for any enquiries as a doTERRA customer.
Save your doTERRA Australia Login information somewhere safe so you can always login in with ease.
doTERRA Essential Oils Australia Online
The many perks of having a doTERRA wholesale account is that you can access your essential oils online anywhere in Australia.
By logging into your account you can order and it will be delivered to your doorstep nation wide.
doTERRA Essential Oils Australia online service has many perks but one that we have all grown to love so much is the shipping rewards.
The Local Shipping Rewards (SRP) helps all Wellness Advocates and Wholesale Customers earn free product credits that can be redeemed towards dōTERRA products.
Any Wellness Advocate or Wholesale Customer can earn Shipping Rewards Program (SRP) Points in 3 ways:
By placing any online order
By placing a Loyalty Rewards (LRP) or enrolment order
By placing an online LRP or enrolment order.
Best Essential Oils Australia
After my own extensive research I discovered doTERRA and they were by far the most authentic and transparent of any essential oil company I could find.
With my chemistry background I was looking for honest, and proven quality, testing that backed up all claims and a company that was not afraid to share test results with its consumers.
Rest assured doTERRA delivered on all this and for that reason they are by far the best essential oils in Australia.
To understand how they have played a dramatic role in my life and that of my children you can here my story here.
I hope you have found this information useful and hopefully I may here from you soon.