Making the Switch to Natural Products (not Chemical-based) to Support You and Your Family
We use food and natural solutions to take care of our family and I'd love to show you how we do it. I am 100% dedicated to helping you create change and results for your family……
If you require some natural support in any area I am here to help…
Kids Ailments

Sleep
Energy
Immune function
Mood management such as anxious feelings and stress
Tummy upsets

Ear discomfort

Respiratory function
First Aid
Pregnancy and Birth
The look and feel of your skin
There is a pack of essential oils I love to call My Natural Mumma Toolkit that caters for that mentioned above an more….in the next video I dive deeper into its contents and benefits.
Watch me take you through what comes in the NATURAL MUMMA TOOLKIT (aka Home Essentials Starter Pack).
If you are unsure what starter pack is right for you then I encourage you to take our Kit Quiz which will identify the best starter pack for you. Not only does it take you through a series of questions which will help determine the most appropriate starter pack based on your needs but it will also introduce you to the versatility of these amazing essential oils.
Learn more about what essential oils are and why I choose doTERRA here…
What is an Essential Oil?
If you have ever enjoyed the scent of a rose, you've experienced the aromatic qualities of essential oils. These naturally occurring, volatile aromatic compounds are found in the seeds, bark, stems, roots, flowers, and other parts of plants.
This link provides a great video on What an Essential Oil is.
"Feed a man a fish, Teach a man to fish, Teach a man to sell his fish, Teach the world to eat his fish, Share extra fish with the hungry, Make the world a better place"
This philosophy is WHY I share doTERRA. We have a gift to share with every family in the world so they too are empowered each and every day to care for their families health. But the knowledge and experiences we gain through this process allow us to teach others to do the same! And in turn we can make the world a better place!
Why I choose DoTERRA?
After looking at many different companies, what stood out to me was doTERRA's (click through the list below and see for yourself):
How do I use Essential Oils?
There are three ways to use essential oils..
Aromatically (in a diffuser, inhale from hands, add to cleaning products, linen, spray bottles, perfume blends)
Topically (Popular areas of application are bottom of feet, neck, forehead or temples, chest and abdomen, arms, legs)
Internally (add to water, sparking water, cooking, in a veggie capsule, add to smoothies, milk, tea)
I enjoy all three methods regularly and each is explained in more detail 
here
.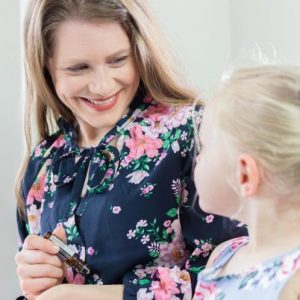 Purchase your own essential oils at 25% off with a wholesale account....