How to make your ABC nut butter was inspired by my belief to create good food without the expense.
And if it's simple why not give it a go!
It's so easy to buy nut butter pre-made off the shelf but have you ever stopped to read the ingredients?
I have and its frightening and so unnecessary for all the added ingredients when you can literally make nut butter from nuts and that's it!
Wanting to know how to identify additives in food?
When I started out I used a simple one pager to carry around with me while at the super market. This helped me to identify the additives to avoid.
Grab a copy of what I used here.
Hope you enjoy this recipe.  You can use any nuts of choice!
This recipe contains the ABC mix of Almonds, Brazil and Cashews.
Tahlia xo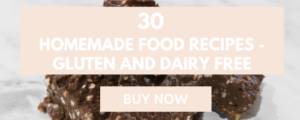 ABC Nut Butter Recipe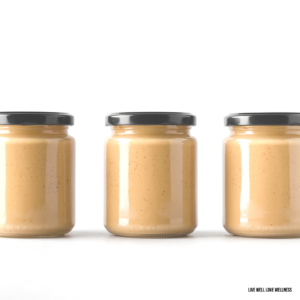 We used Cashews, Brazil Nuts and Almonds in this recipe, the ABC nut butter mix.
Fill a tray with the nuts of your choice and place in 150 degree oven. 
Bake until you can smell the nuts and they look oily and golden.
Once cooled down place them in the food processor and blend until smooth.
May take 10 minutes or so depending on how powerful your machine is! We use a Breville.
The longer you process the more oil will come out.
If you want it smoother you can always add a little coconut oil to help the process.
Then just scoop into jars and enjoy!!
It's that simple!
Looking for other healthy recipes?
Feel free to check out of Homemade Recipes Book that contains 30 healthy gluten free and dairy free recipes. It is created in an easy to use recipe card format suitable for anyone to get comfortable in the kitchen.