Our gluten free veggie pasta is a winner in our house. The kids love it (mainly because they think it is pasta and tomato sauce) but non the less they eat it.
What you need for Gluten Free Veggie Pasta:
1 x Large Red / Brown Onion (Chopped)
2 x Zucchini (Roughly Chopped)
1 x Egg Plant (Roughly Chopped – I peel this as my 2yr old doesn't like the texture of the skin)
3 x Cloves Garlic (Peeled and sliced)
1-2 x Chilies (roughly chopped – more/less as desired)
¾ Cup – Olives (mixed / marinated as desired- if using NON-pitted add at step 6 so pips are not 'blended')
1 x punnet cherry tomatoes (halved)
200g Field/ Portobello mushrooms (Roughly chopped)
½ Tbsp Coconut Oil
1 drop Oregano Essential Oil
1 Drop Basil Essential Oil
Organic Parmesan Cheese (we love Italian brands as they often use unpasteurised milk) – for vegan use vegan cheese
Himalayan Pink Salt and Cracked Black Pepper
1 x organic rice & quinoa pasta (~200g)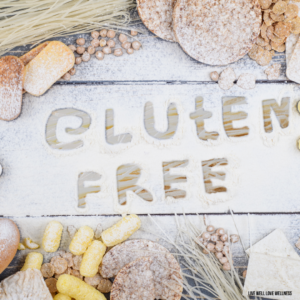 How to do it:
In a large saucepan on a med heat add the coconut oil, garlic and the chopped onion.
Once lightly browned add the zucchini and eggplant. Cook for ~5mins until the zucchini and eggplant start to brown slightly.
Then add the cherry tomatoes, Olives (If pitted- otherwise add at step 6.), chillies, Oregano and Basil Essential Oils, tomato paste and water and turn the heat down to a low simmer.
After approx. 15min use a stick blender to roughly blend ¼ of the mixture- I do this in the saucepan by keeping the stick blinder to one side of the saucepan- more/less can be blended for desired consistency.
Once the blending is finished mix the mixture to combine the chunky and blended parts.
Add the mushrooms and the olives if not done at step 3
Simmer for a further 10-15 mins (if time permits)
Serve on top of Rice & Quinoa Pasta with shaved organic Parmesan and a pinch of salt and cracked pepper.
Enjoy!