Chemical free sunscreen is a safe natural option opposed to those found on the supermarket or drug store shelf.
Choosing something that is safe and effective for your family can be difficult.
All I can say is bypass the confusion and make your own.
It's simple, easy, cheaper and more effective than anything you will find on the shelf.
Why stop using Commercial Products on your Family
I remember reading the labels of commercial sunscreens and wondering why all these chemicals filled the panel of ingredients. I often thought why we needed to use harsh chemicals to reflect the rays of the sun that supported our natural levels of vitamin D.
Surely companies could utilise the natural SPF found in natures finest ingredients. Why did they need to use chemicals? This boggled me until I understood their motive is profit only and they do not care about side effects or long term damage from their products. As long as they return a profit and people buy their product it is no concern to them. This concerns me greatly especially when you see such tragic effects such as the baby powder law suits.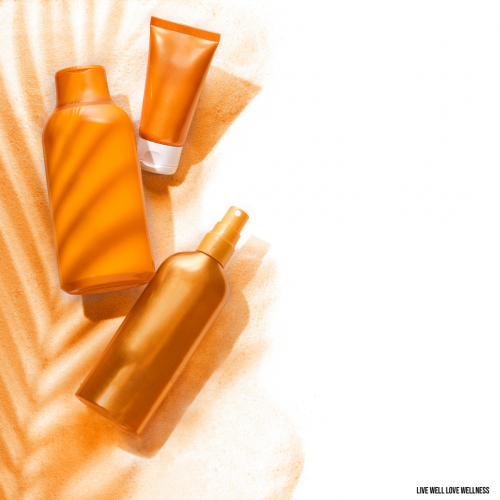 Sunscreens have now been identified to contain carcinogenic ingredients. This highlights how easy it is for sunscreens to contain toxic ingredients and it gets through the system. Often by then long after many have used and been exposed to the ingredients within the product.
This is not a risk I was willing to take with my kids.
So the alternative is to make your own using natural ingredients that are safe and effective!
And guess what?
CHEAPER!
I know, crazy huh.
Making your own skin care products is one of the most rewarding time spent. Every time you go to use the products you have crafted and created for your family you are reminded of how amazing it is that that you are taking charge of their exposure to chemicals.
When you make your own products you are reducing the toxic load for you and your baby which is one of the most amazing things you can do for your families health.
How to make your own Chemical Free Sunscreen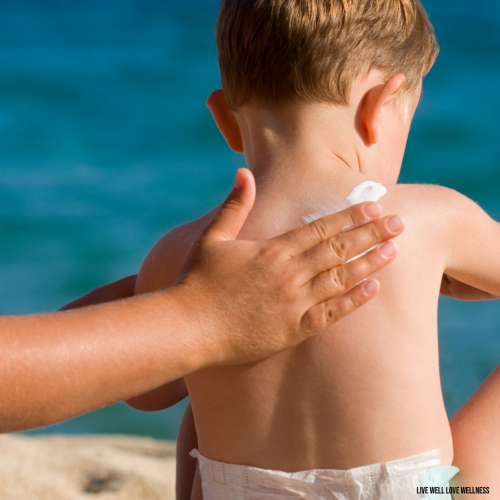 INGREDIENTS:
Mason Jar
3 tablespoons shea butter
1/4 cup grated beeswax
1/4 cup coconut oil
2 teaspoons avocado oil
1 teaspoon of vitamin e oil
1 teaspoon jojoba oil
1 cup aloe vera gel
2 tablespoons zinc oxide (non nano)
10 drop doTERRA lavender essential oil or doTERRA myrrh essential oil
10 drops of doTERRA helichrysum oil
DIRECTIONS:
Add to a mason jar the shea butter, bees wax, coconut oil, avocado oil, vitamin e oil and jojoba oil.
Place mason jar in a saucepan with a few cm's of boiling water, shut lid but not air tight, keep it loose until contents melt, remove from heat and allow to cool (it will change colour). Can speed up the process in the fridge.
Add your aloe vera gel, and zinc oxide (non nano), your essential oils and stir until turns white and is of even consistency.
Store in jar, can transfer to sunscreen tube and refill when required (will solidify and separate once melted if you keep it in fridge so just store in a cool place).
Download our Homemade Chemical Free Sunscreen Recipe Card
I love having my recipes easily accessible and when I make this recipe I tend to make a good mess. So I have created a one pager you can download and print and then laminate or put in a plastic leaf to protect the recipe. This means you always have it on hand and can wipe clean if it gets all messy. This is especially good when creating and baking with the kids.
How to find Quality Essential Oils for your Chemical Free Sunscreen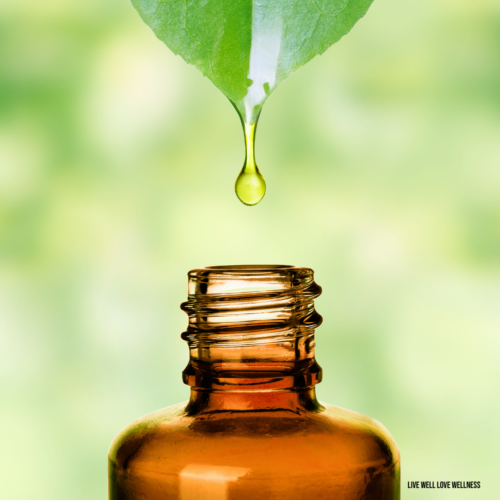 Finding quality essential oils can be difficult and it took me a lot of time and energy to find the best brand available on the market.
I personally use doTERRA because they are the most pure, unadulterated essential oils available. They hide nothing and offer their clients 100% transparency which no other company does. You can read more about why I choose doTERRA here.
In order to get your hands on these oils, you can purchase them at 25% off by following the link below…
Hope you enjoy making this beautiful and nourishing chemical free sunscreen for you and your family.
This make for a wonderful pregnancy and postpartum gift also.