I am so excited to show you how to make foaming hand wash for yourself. I absolutely adore my homemade foaming hand wash! And the best part is, it's all natural and effective.
The Dangers of Commercial Hand Soaps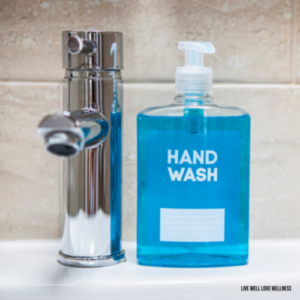 Its super easy to make, costs no more than $2, smells incredible and works a treat! My daughter loves to make hand wash with mummy and she gets to add in the ingredients and choose the essential oil combos and is super keen to wash her hands (all the time) which I don't mind as I know they are all free of nasties especially sodium lauryl sulphate that dry's your hands out and can penetrate skin and accumulate in vital organs. It is also a skin irritant and can aggravate acne. This chemical is found in many liquid soaps, body wash, facial cleansers, foundation, hair colour and bleach, tooth whiteners, toothpaste and shampoo and conditioners. So worth making the switch for more reasons than one!
Another chemical to watch out for is tricolsan which was banned by the FDA for being carcinogenic so make sure to read your labels.
Don't buy anything with parfum or fragrance as these chemicals concoctions can contain hundreds of unknow chemicals that disrupt our hormones and are responsible for early onset of puberty in young children and fertility problems.
Watch our for parabens and nasty preservatives also as these are very detrimental to our health.
All I can say to this is learn how to make your own hand wash, commit to it for the health of your family.
Every time you are washing your hands you are exposing your body to harsh toxic chemicals. The issue with commercial hand soap is that they contain ingredients that are carcinogenic, high irritants, hormone disrupters, immune suppressants and more.
Yes, wash your hands but consider these things before you choose what to use:
You can still get the same effective outcome without harsh chemicals.
Choose a hand wash without sodium lauryl sulphate, triclosan, parabens, potassium sorbate, parfum and fragrance.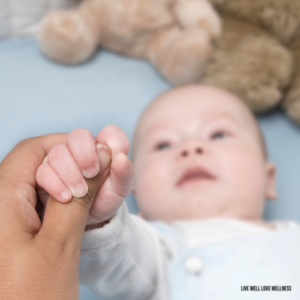 When you wash your hands next, smell them straight after, you will be able to smell the fragrance still lurking on them even though you washed them.  This shows how what you put on your hands remains, there is residue, now you are going to pick your baby up, take something out of their month, touch their skin and guess what?
'You are now exposing them to these toxic chemicals.'
You also need to consider what these chemicals are doing to your microbiome as you wipe your hand flora out every time you wash your hands. And before you ask, yes you are wiping out the good and bad bacteria. Chemicals don't discriminate.
So as a mum, how do you feel putting carcinogenic chemicals in your babies mouth? On your babies skin? Your skin? Your kids skin? Maybe you could consider switching the store bought for something natural.
Add it to your home-school activity list. Educate and protect at the same time!
How to Make Foaming Hand Wash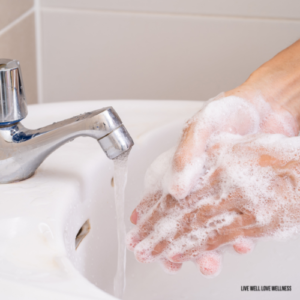 INGREDIENTS:
DIRECTIONS:
1. Using a funnel, pour Castile soap and Fractionated Coconut Oil into a foaming pump bottle
2. Add essential oils.
3. Slowly add water to fill bottle, leaving room for the pump.
4. Add pump and gently shake bottle.
Enjoy having fun with this, creating new scents and just be proud that you took the extra step to protect your family by learning how to make foaming hand wash. You will be thankful for years to come that you made the switch now to help reduce the toxic exposure that everyday, commercial hand wash gives you.
How to find Quality Essential Oils for my Foaming Hand Wash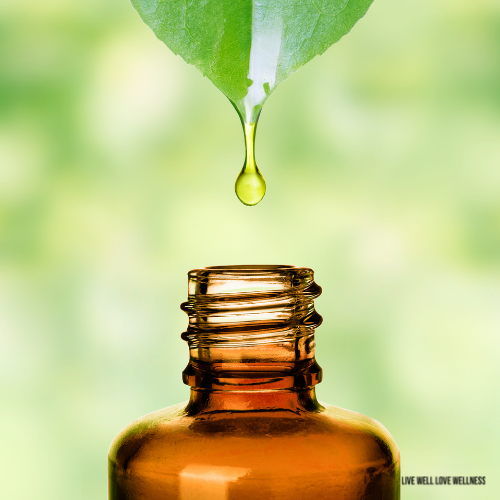 Finding quality essential oils can be difficult and it took me a lot of time and energy to find the best brand available on the market.
I personally use doTERRA because they are the most pure, unadulterated essential oils available. They hide nothing and offer their clients 100% transparency which no other company does. You can read more about why I choose doTERRA here.
In order to get your hands on these oils, you can purchase them at 25% off by following the link below…
Hope you enjoy making this great natural foaming hand wash.
"Nurture your body with nature, not chemicals" – Tahlia Esler