Adaptiv Diffuser Blends offer incredible mood support. Amazing for every member of your family to support stress, overwhelm and anxious feelings.
What is Adaptiv Essential Oil Blend?
Pairing the calming properties of Lavender, Magnolia, Neroli and Sweetgum essential oils with the uplifting energies of Wild Orange and Spearmint essential oils, doTERRA Adaptiv is here to support your body, mind and spirit through life's more stressful moments.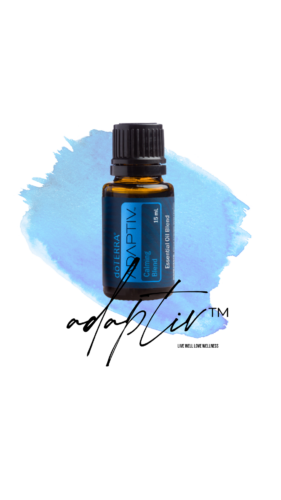 Benefits of Diffusing
Our smell sense is a powerful tool and can produce significant mental, emotional and physiological responses depending on how different aromas react with our brain.
As aromatic compounds, essential oils have the ability to disperse through the air quickly. Essential oils interact with chemical sensors in the brain, thus creating a response. When using essential oils aromatically, the scent travels through the nose to the olfactory system where it is processed and then travels through the olfactory nerve to the limbic system. Once in the limbic system, the scent triggers responses in the brain based on memories and experiences.
The Benefits of Diffusing Adaptiv Essential Oil
The main benefits of diffusing Adaptic Essential Oil blend is: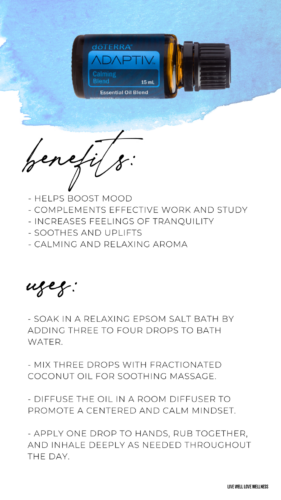 Soothe the mind and relax the body. Take a moment to enjoy the calming aromas of Lavender, Magnolia and Neroli essential oils.
At work or study, the distinctive calming aromas of doTERRA Adaptiv may help push the noise and distractions of modern day life into the background.
Tired or restless? The collective aromas of doTERRA Adaptiv Tranquil Blend are part of your toolbox to help your body and mind stay balanced.
Adaptiv Diffuser Blends
There are many amazing diffuser blends that harness the brilliance of doTERRA's Adaptiv blend. Here I share a few of my favourite: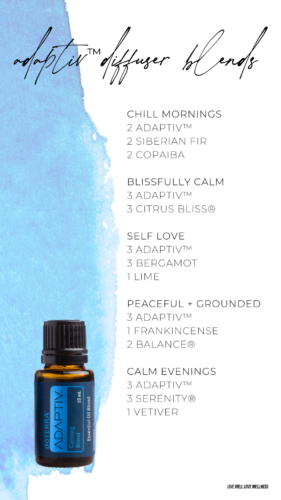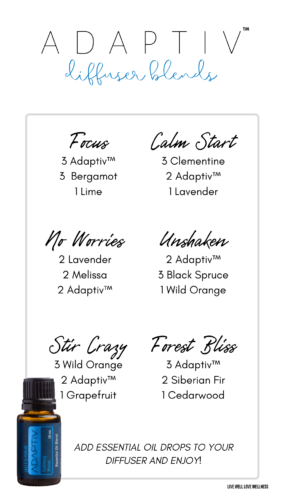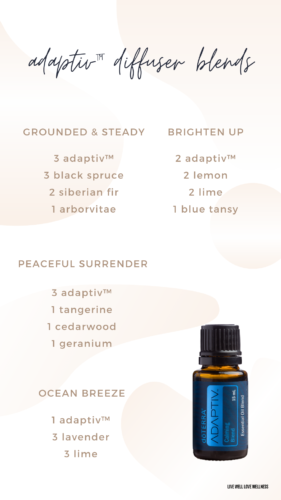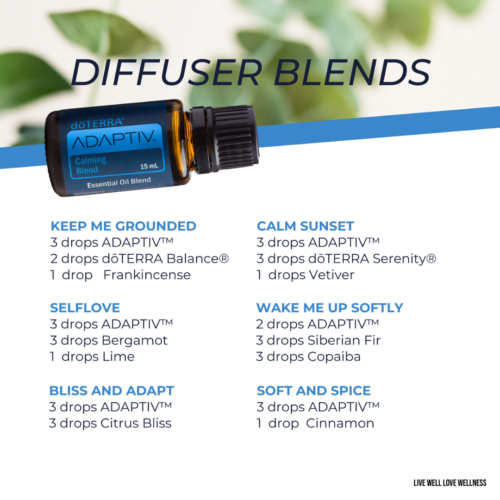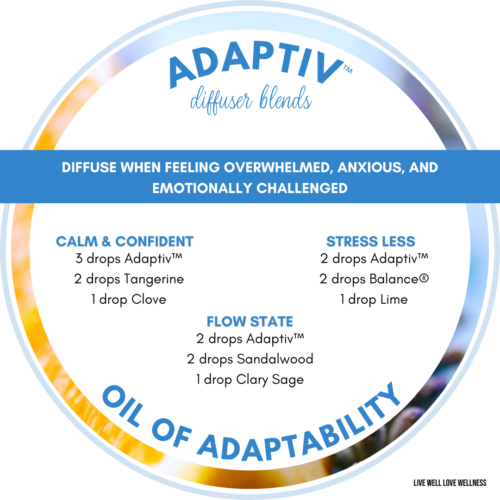 How to Get your own bottle of Adaptiv for Diffusing
If you would like to purchase the Adaptiv essential oil blend you can do so with a wholesale account. A wholesale account gives you access to DoTERRA's essential oils at 25% off retail price. All you have to do is set up your own DoTERRA wholesale account and choose which oils you would like to purchase.
There are also amazing starter kits available with bulk discount prices. The starter kits are amazing value and also waive the membership fee of $35. This alone makes them a very valuable and affordable way to purchase top quality essential oils.
Click below to access the wholesale essential oil account perks and learn how to take advantage of the wholesale essential oil pricing today.