doTERRA's On Guard Beadlets are an easy and convenient way to obtain the re-freshening benefits of On Guard Essential Oil Blend.
Providing a flavourful dose of doTERRA's proprietary blend of Wild Orange, Clove, Cinnamon, Eucalyptus and Rosemary, all contained in tiny vegetable beadlets that dissolve in the mouth to freshen breath.
Perfect for home use and while travelling – anytime, anywhere.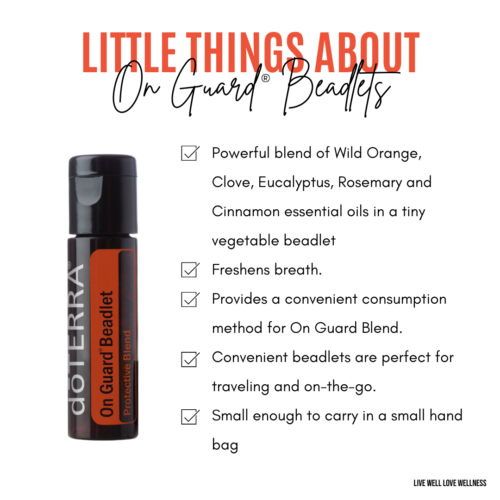 How to use On Guard Beadlets
On Guard beadlets are a convenient way to support your families health.
They have many great uses:
Consume to healthy immune function
Dissolve one to two after eating to freshen breath
Pop a beadlet and apply a bug bite to calm the itch
Consume to support respiratory function
Pop a beadlet and add to hot tea with honey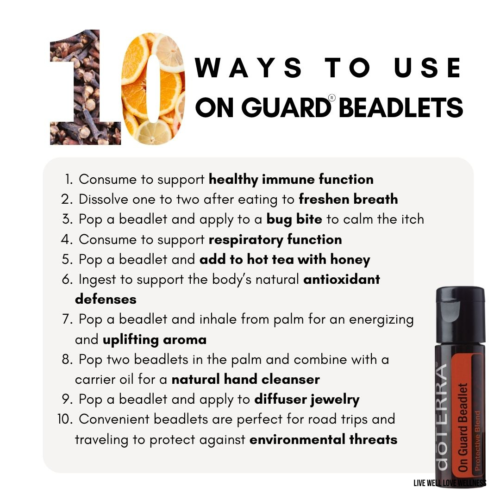 Ingest to support the body's natural antioxidant defenses
Pop a beadlet and inhale from palm for an energising and uplifting aroma
Pop two beadlets in the palm and combine with a carrier oil for a natural hand cleaner
Pop a beadlet and apply to diffuser jewellery
Convenient beadlets are perfect for road trips and travelling to protect against environmental threats
On Guard doTERRA Australia
On Guard beadlets are currently available in Australia along with the US warehouse which you can access through your Australian account.
Anyone can log into their doTERRA wholesale account at mydoterra.com.
How to get On Guard Beadlets in Your Life
If doTERRA's On Guard Beadlets sound like something you would like to experience you can do so with a wholesale account.
A wholesale account gives you access to doTERRA's essential oils at 25% off retail price.
All you have to do is set up your own doTERRA wholesale account and choose which starter pack or alternatively which single oils you would like to purchase.
There starter packs are amazing and available with bulk discount prices. The natures solution starter pack includes the On Guard Beadlets as well as many other amazing products to start your journey with.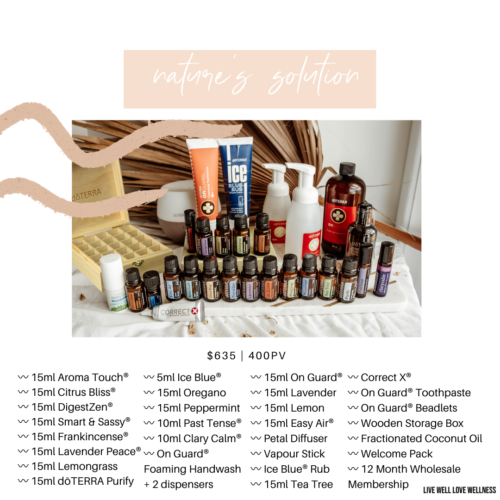 The starter packs offer so much value and also waive the membership fee of $35.
This alone makes them a very valuable and affordable way to purchase top quality doTERRA products and essential oils.
If you are interested in looking at all options you can take our Starter Pack quiz to see which pack is the best for you.
Click below to access the wholesale essential oil account perks and learn how to take advantage of the wholesale essential oil pricing today.
Our whole family loves these little gems and its a great way for us all to support our immune system. The kids think they are lollies and argue over who got more. They are very popular in our home and we know they will add fun and of course improved health to your family too.