Homemade Toothpaste with Coconut Oil is a simple way to move away from toxic toothpastes you find on the supermarket shelf.
Why you Should Avoid Commercial Toothpastes
As I moved through my cupboards full of chemical based personal care products, and began to learn more about the chemicals within them I was quite mortified to discover how toxic many of our conventionally accepted products are! Toothpaste is a prime example of this with questionable ingredients like sodium lauryl sulphate (irritant), fluoride (known neurotoxin), sorbitol (artificial sweetener) and artificial flavours, and in some cases artificial colours and aluminium.
It is suggested that sodium lauryl sulphate could be linked to an increased likelihood of getting canker sores (cold sores) and those with reoccurring sores should use a sodium lauryl sulphate free toothpaste (1).
In a recent article by Mercola, they say that it is not uncommon for young children to swallow more fluoride from toothpaste alone than is recommended as an entire day's ingestion from all sources.13
Mercola speaks about.. "Swallowing fluoride, as is the case with fluoridated drinking water, it is especially detrimental to your health, as the science clearly demonstrates that fluoride is a toxic chemical that accumulates in your tissues over time, wreaks havoc with enzymes, and produces a number of serious adverse health effects, including neurological and endocrine dysfunction.
Children are particularly at risk for adverse effects of overexposure to fluoride they go on to say." (1)
This is why I choose to make my own toothpaste.. If you are looking for a safe, effective toothpaste that is gentle on your gums and great for the whole family (my kids love this toothpaste and when swallowed I know its safe), and you can rest assured that your kids are not ingesting toxic chemicals.
How to make Homemade Toothpaste with Coconut Oil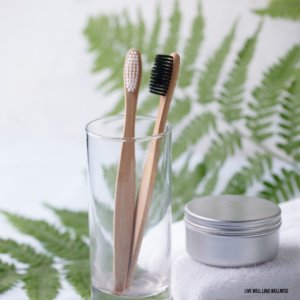 So my homemade toothpaste with coconut oil recipe is really easy and very inexpensive and this is why I love it…
Ingredients
3 tablespoons organic coconut oil (soft but still solid)
3 tablespoons bicarb soda
15 drops doTERRA peppermint oil (can also use spearmint,  OnGuard protective blend)
Method
Add the coconut oil and bicarb soda together in a bowl and mix until combined, add the 15 drops of peppermint oil and mix all oil through. If you prefer it to have a stronger peppermint taste add a few more drops of peppermint oil.
Spoon into a well sealed glass jar and store in your bathroom.
How to find Quality Essential Oils for my Homemade Toothpaste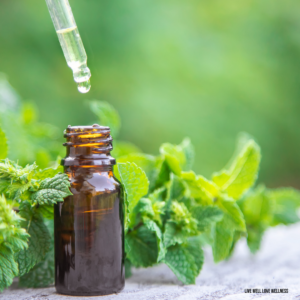 Finding quality essential oils can be difficult and it took me a lot of time and energy to find the best brand available on the market.
I personally use doTERRA because they are the most pure, unadulterated essential oils available. They hide nothing and offer their clients 100% transparency which no other company does. You can read more about why I choose doTERRA here.
In order to get your hands on these oils, you can purchase them at 25% off by following the link below…
Hope you enjoy this easy homemade toothpaste with coconut oil recipe and feel empowered that you are taking amazing steps to protecting your family from toxic chemicals that wreak havoc on our bodies.
Much Love