A major misleading phenomenon lies with the Folate verses Folic Acid debate. I have always wondered why so many women suffer from high levels of folic acid intake and I am going to share my findings and create some awareness around folic acid versus folate.
Folate verses Folic Acid in Simple Terms
Now there's so much information available these days, I will keep it really short for you.
I will just paint the broad picture.
Folic acid is the fake, man made, synthetic version of folate.
Folate is the natural version.
However, we can get an activated version of folic acid, which is called folinic acid, and this is a better option than folic acid.
If you can get folate, it is always going to be best to supplement in the natural form rather than the synthetic.
The natural sources are always going to be better for your body as our body recognises, absorbs and can utilise it.
Our bodies struggle to recognise and metabolise chemicals.
So choose folate over folic acid.
Now as a side note.
Folic acid has been studied a lot in the last decade or so, and they're starting to now understand that higher levels of folic acid through pregnancy have been linked to allergies, as well as tongue and tip ties.
They also speculate that high doses of folic acid may play a large role in pregnancy nausea as when women stop taking their high dose folic acid prenatal their nausea goes away. I personally know many women who were sick on the high dose recommended prenatal vitamins for pregnancy.
Folate Versus Folic Acid Metabolism
Folate verses Folic Acid information is readily available and a great article published in Belly Belly called Folic Acid During Pregnancy Linked To Allergies explains the metabolism of folate versus folic acid really well.
"Folate is a general name used for a group of compounds that have similar nutritional properties.
Folate is a naturally occurring form of vitamin B9. Before it enters the bloodstream, the digestive system converts folate into a biologically active form of B9, called 5-MTHF.
Folic acid is a synthetic B9. When it enters the body, it isn't converted into the active form of vitamin B9 very well. As a result, there can be a build-up of unmetabolised folic acid circulating in the bloodstream.
There have been growing concerns that higher levels of unmetablised folic acid are linked to health problems, including increased cancer risk and B12 deficiency.
It's been shown a daily dose of 400mcg can be responsible for causing unmetabolised folic acid to build up in the bloodstream. This is the same amount as the recommended daily dose for women who are planning to conceive or are pregnant.
Recent research has also shown taking folic acid late in pregnancy can increase the risk of allergies in babies after birth."
So I ponder on the notion of why a prenatal vitamin that's recommended to pregnant women would contain up to 800umg (for a daily dose) which is concerning given our body cannot metabolise it. And worse yet the remaining folic acid that is not metabolised is left in the bloodstream,.
So it is extremely important that you are very mindful of the prenatal vitamin that you choose, and you know that it is going to support you and your baby throughout pregnancy.
So when we think about Folate verses Folic Acid, let's choose folate, not folic acid.
My prenatal contains folate from lemon peel not folic acid.
Methylfolate vs Folic Acid
What is MTHFR?
According to Robin Berzin, CEO of Parsley Health the MTHFR is a gene that provides the body with instructions for making a certain enzyme called methylenetetrahydrofolate reductase (MTHFR). When you eat foods that contain folic acid, MTHFR converts it into methyl-folate (folate's active form).
Methyl-folate is critical to methylation, which helps to optimize a huge number of processes in your body including the production of DNA, metabolism of hormones, and proper detoxification.
She also explains the risks of those with MTHFR:
Symptoms of an MTHFR gene mutation
MTHFR mutations affect everyone differently, and symptoms can vary from long-term health issues to hardly noticeable changes in overall health. Research has shown an association between MTHFR mutations and several health problems including:
ADHD (Attention Deficit Hyperactivity Disorder)
Autism
Autoimmune disease and thyroid issues
Cardiovascular disease
Chronic fatigue
Colon Cancer
Digestive issues, including IBS (Irritable Bowel Syndrome)
Hormonal issues, including PCOS (Polycystic Ovary Syndrome)
Migraines
Schizophrenia
Research has even found an association with an MTHFR mutation and depression, anxiety, and other mental health disorders. MTHFR produces an essential enzyme that converts folate into a form that plays a role in mood-regulating neurotransmitter production.
Helen also explains in her article the importance of checking your supplements and I quote
"'People with MTHFR mutations might have more difficulty converting folic acid into its usable form, and this may cause symptoms to worsen. Check if your current supplements contain folic acid and if they do, stop taking them or switch to another brand. It's important to opt for a supplement that contains the most bioavailable form of folate—methyl-folate—which can help your body absorb the vitamin more efficiently. Additional supplements that help support this genetic variant include magnesium, vitamin D, and vitamin B6."
In line with the above, if you have the MTHFR gene mutation you may need to consider supplementing with active forms of folate such as methylfolate and folinic acid.
Methyfolate is the activated version of folate and folic acid is the synthetic form of folate. (hope you are not confused yet) but all you really need to know Bodybio says it well…
"Folate or Folinic Acid, not Folic Acid. If you see folic acid in your B9 supplement, it's not going to be beneficial for you (or baby, if you're pregnant). Especially if you know you have the MTHFR gene variant, run the other way from folic acid. Remember, this includes fortified foods, so keep an eye on your intake!
You want the bioavailable forms of folate or folinic acid. Keep an eye out for 5-methyltetrahydrofolate or 5-MTHF; this is a good bioavailable folate. 5-MTHF is the most biologically active form of folic acid/folate. It is well-absorbed, even when gastric pH is less than optimal, and its bioavailability is not compromised in the face of metabolic missteps. "
What Prenatal Vitamin for Pregnancy did I Choose?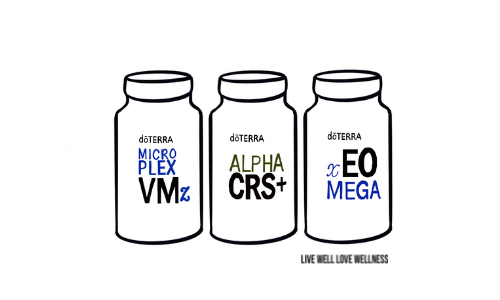 When I was pregnant with my second child I was extremely fatigued.
I was sleeping at every possible moment each and every day and wondered if my prenatal vitamins at the time were even helping me.
So I began to do lots of research.
What should my prenatal vitamin for pregnancy contain, what's good, what's bad, what's real, what's fake and where and how are the ingredients in my supplements being made?
I basically started asking lots of questions.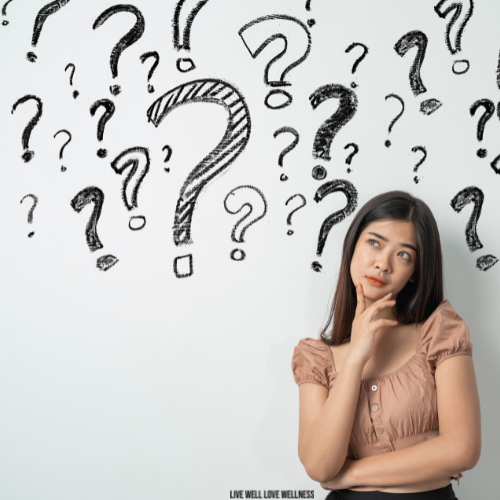 I had recently started my own no-tox journey and the company that I had chosen to support me on that journey was doTERRA. I had thoroughly researched their essential oils and they offered everything I was searching for in an essential oil company.
They were transparent, ethically sourced, morally sourced, and were so committed to quality and therapeutic value that I was impressed (and that's hard to do with a chemical scientist as we love detail).
Let's say they have thought of everything to ensure we receive the most incredible, therapeutic essential oils in the world.
So I was following a few groups about the essential oils and one post grabbed my attention about wholefood supplements and the importance of supplementing from food sources not synthetic sources and how the lifelong vitality pack was a great prenatal and postnatal supplement of choice.
It talked about folate verses folic acid and how folate is real and folic acid is fake (synthetic) and the importance of choosing the real version. So I started to research the lifelong vitality pack and was very impressed with what I found.
And to give you just the short version, I have been using the lifelong vitality pack as my prenatal and postnatal ever since and know that it has made such a world of difference now that my body is absorbing, and utilising these amazing ingredients.
I wish this for every pregnant women out there. Find a prenatal vitamin that works for you and make sure you research and educate yourself to ensure what you are using is safe and effective. The professionals are all too quick to recommend the popular brands but these are certainly not supporting your body or baby nor have your best interests at heart.
So choose wisely!
You can learn more about the lifelong vitality pack on our recent blog post and I show you how you can try them risk free with a 30 day money back guarantee. Sounds great doesn't it.
Just to note – the LLV Pack in Australia contains folinic acid and the LLV Pack in USA contains folate. You can nominate where your products are being shipped from upon set up of your account.
I really hope this has helped you and given you some great pointers to start with.